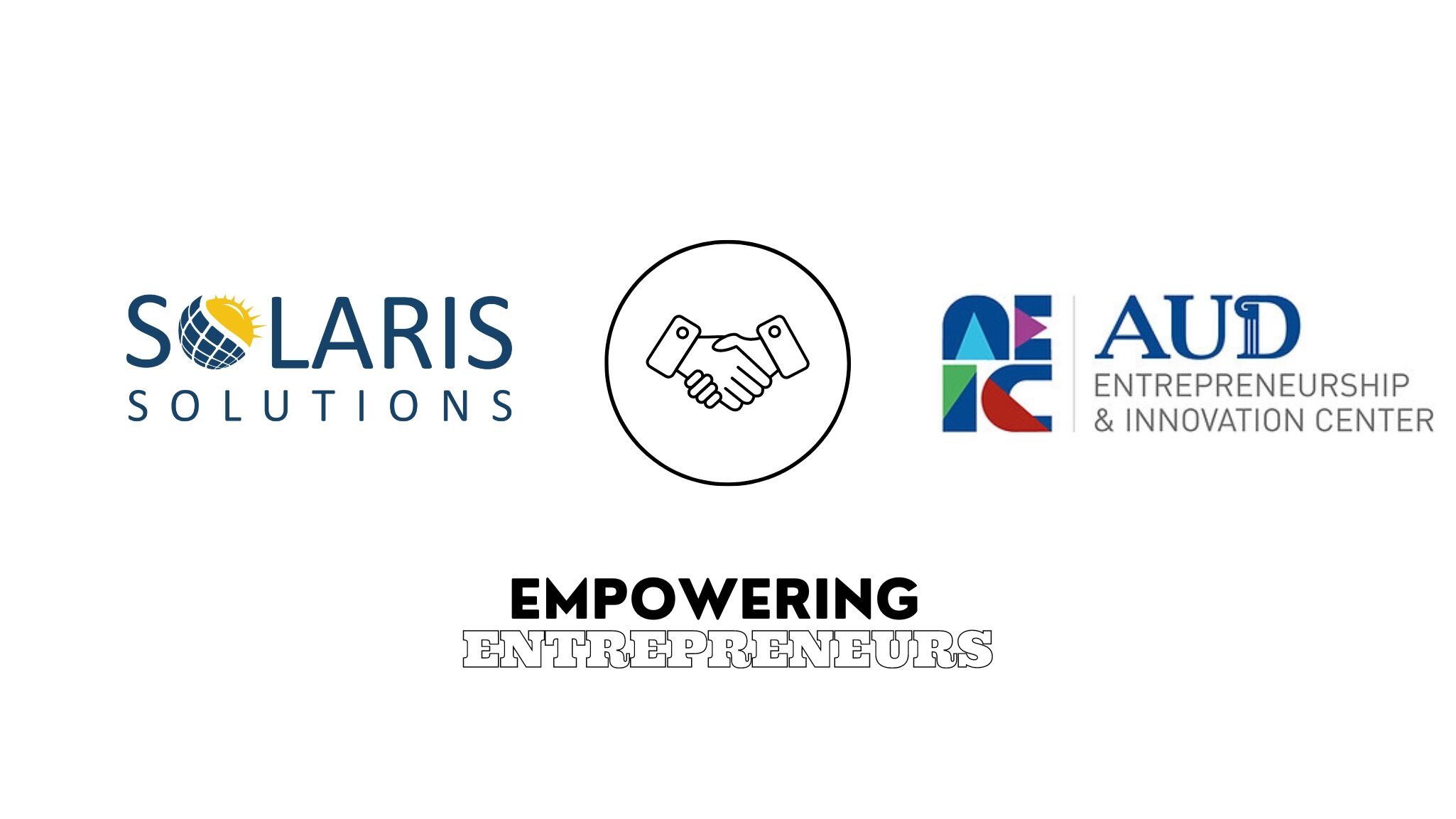 We are excited to announce our partnership with the American University in Dubai's Entrepreneurship and Innovation Center (AEIC). As one of the most established universities in the region, located in one of the fastest-growing and cosmopolitan cities, we believe that AUD is the perfect partner for us to help empower the next generation of entrepreneurs.
At AEIC, the end goal of education is to graduate businesses and not just students. That's why the center has developed a four-level journey to guide students from mindset to acceleration. The four levels include mindset (for all freshmen), ideation, incubation, and acceleration (where the start-up runs its pilot).
We are proud to say that Solaris is the first start-up graduating from the center, and we believe that our partnership with AEIC will help us give back to the community by empowering other students in their entrepreneurship journey.
Our partnership agreement with AEIC is built on two elements. The first is an internship partner program, where we will work with AEIC to provide internship opportunities to students who are interested in working with Solaris. We believe that this will be a great opportunity for students to gain practical experience and get a better understanding of the tech industry.
The second element of our partnership agreement with AEIC is a blockchain technology partner program. As a technology partner, Solaris will provide software solution services to AUD and AEIC faculty, students, and partners. We are providing these services at a very competitive price because we believe in supporting and empowering other students in their entrepreneurship journey, and because AEIC is where Solaris started its journey.
Our partnership with AEIC is a testament to our commitment to supporting the next generation of entrepreneurs. We believe that by working together, we can create a community of empowered individuals who can drive positive change in their communities and beyond.
We look forward to working with AEIC and the students of AUD to help create a better tomorrow.